There's more to Rugby than you think!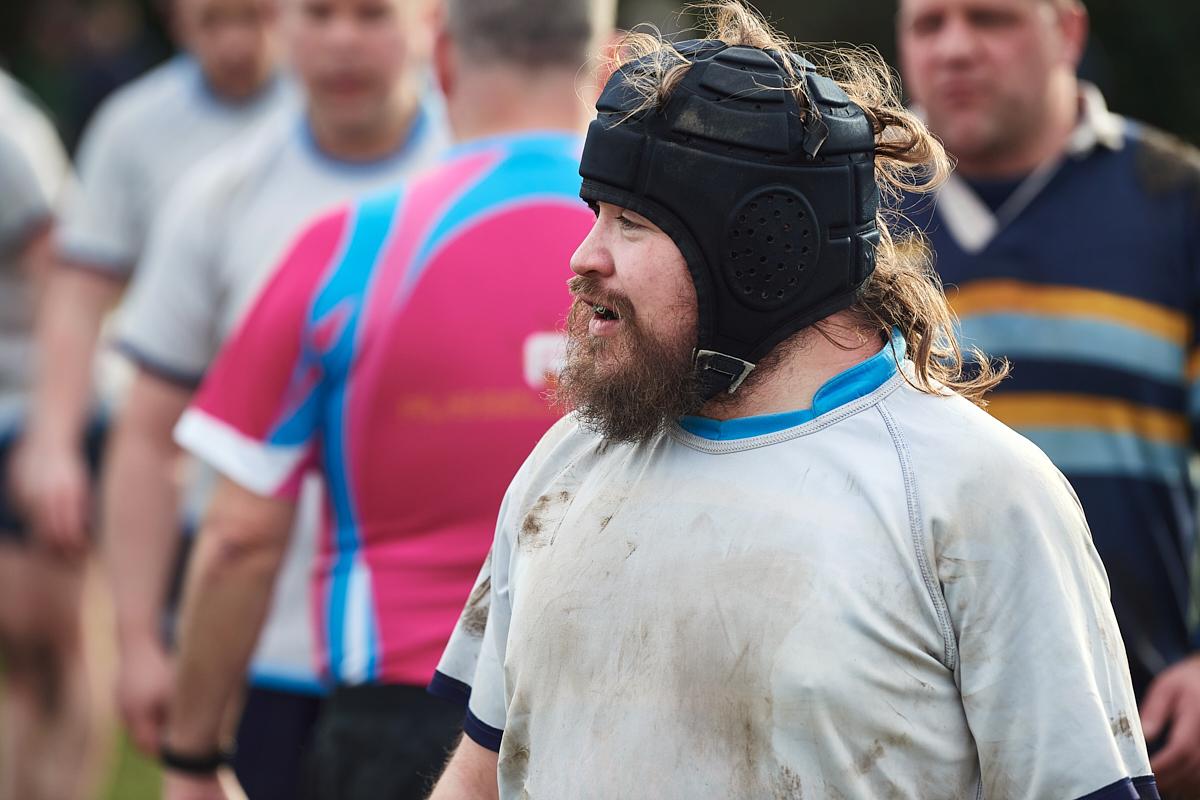 With the Men's Rugby Union World Cup kicking off in France later today (Friday 08 September) what better timing to put the spotlight on the wonderful world of the oval shaped ball.
There's more to rugby than you may think with an ever growing list of inclusive and adapted ways that the disabled community can take part. From wheelchair rugby to mixed ability rugby there's something out there for everybody. Read on for a whistle stop tour of some of the options that might be right for you.
Different types of inclusive rugby
From fun grassroots participation and meeting new people, through to pan-disability and impairment specific teams. The range of inclusive rugby opportunities spans both codes of the game and includes:
Rugby Union
Mixed Ability Rugby is a game that is played by disabled and non-disabled people. The aim is to create a level playing field for everyone. The rules of the game are the same as traditional rugby, but there are various modifications to make the game more accessible, such as non-contact tackles and a very social approach to the game both during and after.
Wheelchair Rugby is a full-contact game sometimes known as murderball! It is played indoors on a regulation-size basketball court by teams of four, using a white ball that is identical in size and shape to a volleyball. The players use wheelchairs to move around the court and to pass and carry the ball. The game is physical and can be enjoyed from the grassroots level all the way to the Paralympic games. Teams are mixed, with men and women competing equally in the same team.
Visually Impaired Rugby is played on a grass field. The players wear eyeshades to ensure any level of vision is equitable. The game is played with a modified rugby ball that makes a noise when it is kicked or passed as the ball has bells inside so that the players can hear it.
Deaf Rugby Is played on a grass and is very similar to the original game of rugby union. The players remove any hearing devices to reduce the risk of injury that could come from wearing a hearing aid and to equalise the level of hearing. Communication is often done through sign language and pre planned gestures. 
Tag Rugby Is a modified version of rugby that is non-contact and played by more and more people across the world with beginners sessions popping up all over right through to a Tag Rugby World Cup. The rules are similar to traditional rugby, but there are no tackles! Players wear two tags on their hips and are tagged instead of tackled. This makes the game more accessible to everyone and is often played in mixed teams.
Rugby League
Wheelchair Rugby League is played indoor on a hard court, it is known as the most inclusive and accessible variant of Rugby League and suitable for all abilities.Teams feature disabled and non-disabled players. No matter what gender or age all players are welcome and play on a level playing field using wheelchairs and some slight adaptations of the rules of Rugby League.
Physical Disability Rugby League (PDRL) is a full contact version of the game adapted for participants with a physical disability who want to access a running version of Rugby League. Teams are nine-a-side and include a minimum of seven physically disabled players and up to two non-disabled players who can act as facilitators, although this is not a prerequisite.
Learning Disability Rugby League Is a variant of the game developed to ensure people with a learning disability can access and enjoy playing the game of Rugby League. This accessible offer is open to any individuals who have a learning disability or an associated condition. The game is played on a quarter-pitch with seven-a-side teams. The games are non-contact and generally follow Tag RL rules.
Other ways to get involved
You don't have to actually play to join in with your local rugby club. Most clubs are community focussed and rely on volunteers to run things, so if you want to give something back to your local community you can contribute in numerous way down at your local club, from administration duties, making dinners, running the bar, helping maintain the facilities and coaching you can get involved in whatever way works for you! If volunteering isn't for you, spectators are always welcomed both for the elite and grassroots game. Get on down to your local club we're sure you will be welcomed with open arms.
How to find a local club
Firstly... Search via your postcode on Every Body Moves
You can also check out information from the below rugby specific organisations:
Great Britain Wheelchair Rugby
For Rugby league check out the Rugby Football League website.