Kronik Warrior Boxing - Club of the Month October 2023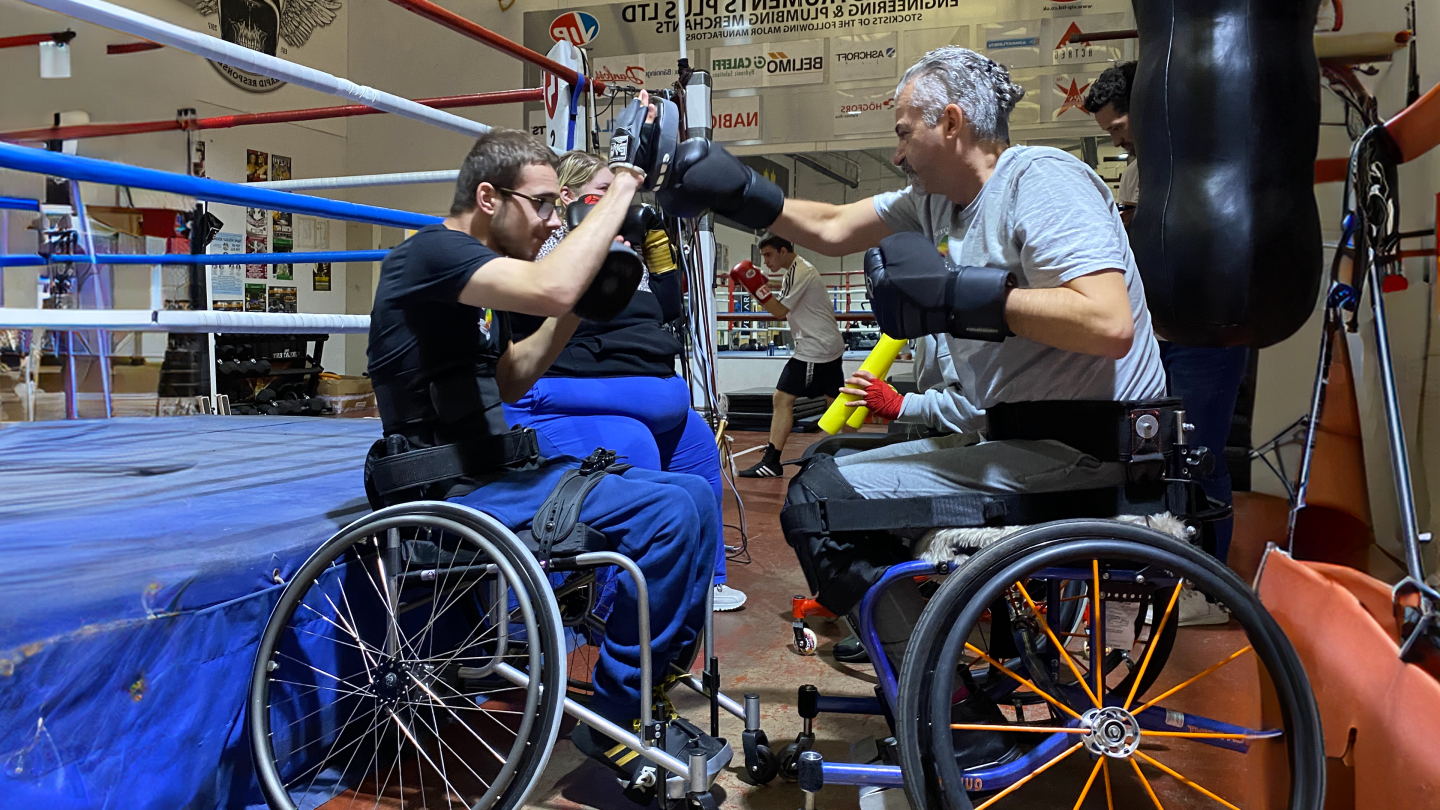 Play Video
For our October club of the month, we headed North to Manchester to spend the day with Kronik Warrior adaptive boxing. A club that certainly doesn't pull its punches when striving to make the sport accessible to all.
Kronik Warrior are the only fully affiliated England Boxing Club, exclusively for Adaptive Boxing and pride themselves on delivering a pioneering inclusive boxing, fitness and wellbeing programme, that is tailored to each individual's needs. Their remarkable team of coaches and mentors, all of whom live with a disability or long-term health condition, have extensive experience coaching sport with SEND and recognising that sport is not a one-size-fits-all activity.
Leading that team is is director and head coach, Luis Faye, who told us:
"...The myth is that to be involved in boxing, you have to get punched in the face, and we're kind of here to to dispel that myth."
From their current venues in Manchester and Sheffield, the team host a range of sessions for all ability levels and disabilities, focusing on the fitness elements that underpin boxing to help participants be more active in a way that suits them.
The in person sessions are also complimented with a huge range of online boxing for fitness classes to participate in from the comfort of your home. Further helping to break down the barriers to participation.
During our visit every participant told of Lu's infectious enthusiasm to share her love of the sport with us, something also seen across all the whole coaching team. A regular at the Manchester sessions, Abbie, who actually attends with her son, mum and the rest of the family, told us:
"No matter what it's full of support and love and that's what it's about I suppose. Just a very safe environment."
"It's nurturing and I like that. And everyone's sort of looking after each other."
"Corey (Abbie's son) spends a lot time in his room. He's never been a child that's been able to go out because of his learning disability. Obviously, it makes him a very vulnerable person. It (adaptive boxing) gets him out, it gives him a space to be him. He loves it."
A huge congratulations once again to Lu, the team and all the participants in making the club and sport of boxing more inclusive than ever.