Meagan and Grace: a parent's story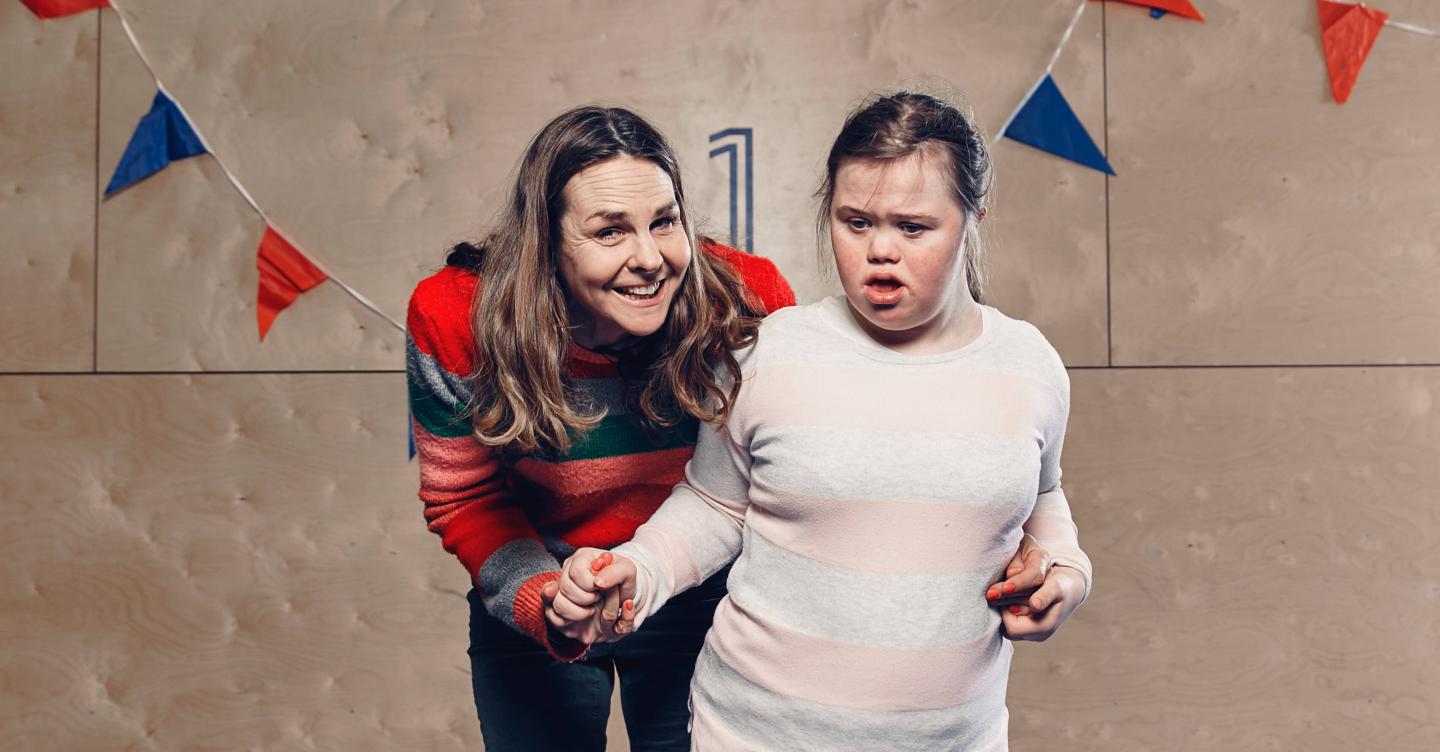 Play Video
Meagan is Grace's mum and has been taking her to Disability Sports Coach activities for several years.
When Grace first started activity sessions she couldn't kick a ball and couldn't really walk unaided.
Slowly, over the course of weeks and weeks, by learning skills like dribbling the ball and just carrying on with different activities she has been able to join a girl's football team and can now ride a tricycle completely independently.
"If I'm being honest one of the hardest things as a parent is that a lot of the struggle is making time for activity sessions."
Often parents have other children or other responsibilities and you are trying to keep the house going and hold down your job.
And you often think 'that night doesn't suit me' so you do have to be quite determined that you are just going to give it a go.
And when you give it a go, it can be quite an emotional experience when you see your child really thriving, and you do really want to keep going and adjust your life to try and fit it in.
Ultimately, I think the best thing to do is just give it a go for a week or two and see what it's like.
Especially as your child gets older you and have to support your child in a way that maybe you wouldn't have to support a child without a disability of the same age.
It is a pull on your time that you have to acknowledge.
"But the rewards of it are really amazing when you see the tiny steps of progress or the look on your child's face."
Those moments are pretty rare and you have to put a lot in to get them but, when you do, they are fantastic.
I think now Grace feels like she belongs to a group. She has a consistent peer group and it has given her a place in the world and a sense of identity.
After the sessions she really enjoys talking about it and looking at the pictures from the activity and the group activity means it is a meaningful experience for her.
There are obstacles though and it can often be hard to find sessions and you often see opportunities and question whether it will be appropriate.
There were a lot of things that Grace couldn't access because she isn't stable enough so it's hard to find a way to get through the masses of information to find something that is suitable.
There was a time when Grace was participating in mainstream activities with her peers and that was really lovely. But there came a point where that became a struggle as the gap between Grace and her peers widened.
The people running those activities didn't necessarily have the time, imagination or skills to include Grace or differentiate the children.
When there is disparity between your child and other children engaging in activity you do feel self-conscious and you may avoid participating in things where you may feel uncomfortable.
So to find something where there are other young people and children who also have disabilities, all which are completely different, you then have an environment which is much more accepting and fun.
Nobody really thinks about what they can't do but what they can do, and it's mutually supporting, and you really do cheer people on.
When someone does something that pushes themselves and you see someone trying, as adults we try to acknowledge and cheer people on and encourage the kids to do this too.
And, as a parent, you go along to sessions and you meet other parents who are in a similar position to you.
Some of these parents have become long-term friends and important people in our lives so it is a really supportive environment and really reduces isolation.